Our employees are knowledgeable, friendly and dedicated individuals, and we'd love for you to meet some of them as a way to get to know our roles.
Jose, Regional Trainer

(started with Hirepool as a Branch Mechanic)
I wanted to relocate to New Zealand and having been in the industry for twenty years as a Mechanic, I knew I had the right skills and experience. Over the past few years they have welcomed me into their team with open arms. I enjoy the interaction with customers, suppliers and staff. Now being part of the Training team, I am able to provide the right training and support, while maintaining the high standard required.
Ravin, Assistant Branch Manager - Vehicles

(started with Hirepool as a Customer Service)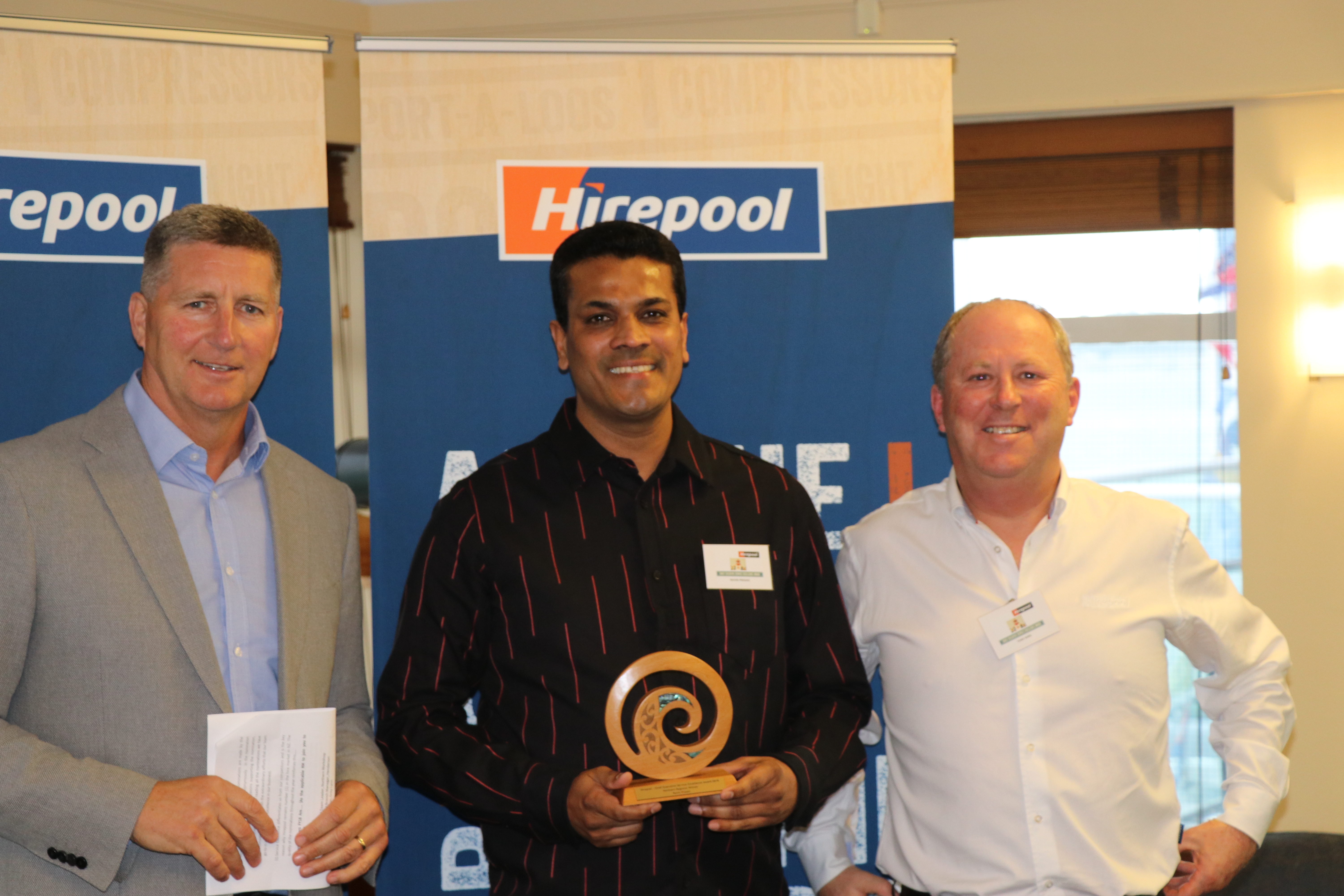 I enjoy my work as there is always something new to learn and do and it helps having a good team to make me do the best work I can. I also enjoy the interaction with customers and providing them good customer service. Even when the pressure is on I know that going the extra mile for my customers will result in a job is well done and a great sense of the satisfaction. I also appreciate that my contribution to Hirepool doesn't go unnoticed and was honoured to receive our National Award for Customer Excellence in 2018.
Stephen, Driver - Portables
I like being out on the road and in my truck. I love meeting people and feel I have a good rapport with my customers. Often I'm meeting and talking with people I've never meet before, and I think my confidence to do this come through my development in the job. My job can be high pressure but the end result can be satisfying with a real sense of achievement.
Peter Stockman, Assistant Branch Manager

(started at Hirepool as a Service Person)
A passionate company that is committed to training their team members should never be overlooked as an opportunity. From the day that I started with Hirepool washing machines, I have learned, been trained and been coached by many people within the business into the assistant manager role I hold today. Hirepool is a business that grows and nurtures their team members who have the motivation and drive to succeed, even building a career with a clear path for progression.



Andrew, Assistant Branch Manager

(started with Hirepool as a Customer Service)

Being with Hirepool these last ten years has been great. The job always has a new challenge every day. The staff and customers are tremendous to work with and everybody helps each other out to solve any questions that arise or that the customer might ask. Hirepool is committed to making sure everybody is trained and coached in all aspects of their roles and you have the ability to train and apply for new opportunities within the company.