Our employees are knowledgeable, friendly and dedicated individuals
Peter
Assistant Branch Manager |
A passionate company that is committed to training their team members should never be overlooked as an opportunity. From the day that I started with Hirepool washing machines, I have learned, been trained and been coached by many people within the business into the assistant manager role I hold today.
Donna
Territory Sales Specialist |
Starting at Hirepool not knowing anything about machinery was a scary step, one of the first things I remember was being told that "we won't let you fail" which sums up the team. Being part of an amazing team is one of the best parts of my role, we are like an extended family that support and help each other to make the branch succeed.
Joseph
Apprentice Mechanic |
I have a wide range of equipment I can work on and everyday there is something different to do – anything from servicing plant for hire or being out on site doing compliances or making deliveries to customers. I am always learning something new from experienced mechanics/technicians who take time to pass on their knowledge.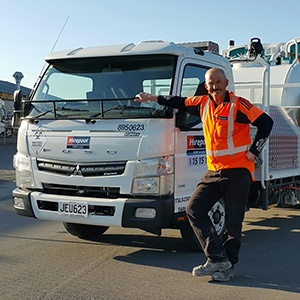 Stephen
Driver, Portables |
I like being out on the road and in my truck. I love meeting people and feel I have a good rapport with my customers. Often I'm meeting and talking with people I've never meet before, and I think my confidence to do this come through my development in the job.
Andrew
Assistant Branch Manager |
Being with Hirepool these last 16 years has been great fun and has given me a great knowledge of the plant and workings of this business. We are a great team that works together to help the customers and get the job done. Hirepool is a great company to be with.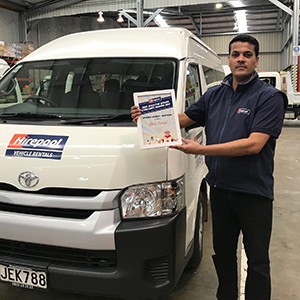 Ravin
Assistant Branch Manager, Vehicles |
Even when the pressure is on I know that going the extra mile for my customers will result in a job is well done and a great sense of job satisfaction. I appreciate that my contribution to Hirepool doesn't go unnoticed and was honoured to receive our National Award for Customer Excellence in 2018.
Jose
Regional Trainer |
I wanted to relocate to NZ and having been in the industry for twenty years as a Mechanic, I knew I had the right skills and experience. Over the past few years they have welcomed me into their team with open arms. Now being part of the Training team, I am able to provide the right training and support, while maintaining high standards.
Vanessa
Territory Sales Specialist |
Running my own branch for the last 4yrs was amazing. Now I've moved into a Sales role, I look forward to growing my customer relationships with the support of my team. My experience in the hire industry has been really positive. It's a great industry for women & I believe our customers appreciate working with a company that supports diversity